Book Signings, Interviews, and Workshops
After a wild and wonderful 2018 of book signings, interviews, and workshops, we're taking a break from doing programs so that we can buckle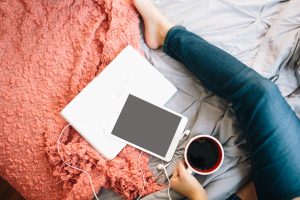 down and work! There's always more research and writing to do.
In the meantime, if you'd like to schedule an event for this summer, 2019, contact Linda. She will be doing signings in Michigan in July. Details to come.
This spring we're taking a trip to Scotland and Ireland with a group (husbands, siblings, and friends) to seek out the birthplaces of some of our ancestors. Some of us will be staying for as long as six weeks. We're seasoned travelers and have been to the isles numerous times but this trip will be special because ancestry.com has taught each of us so much about our family histories. We now know precisely where on the isles our ancestors came from. It'll be an exciting journey to walk through the small towns and down the trails and up the hills where our forebears lived before coming to America. We're really looking forward to it.
When we return, we'll be out and about doing more events, so keep in touch. I'm sure that if you see one of us you'll hear a story or two about our travel adventures and the results of our ancestry quests. We hope to see you then.