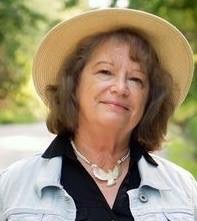 "Kathryn is a dedicated teacher who goes the extra mile. She is an inspiration!" ~ Archaeologist Jim D'Angelo
I love historic buildings, old cemeteries, and covered bridges. My desire is always to bring history to life, and to bring personal stories, living histories, to life in writing. I am endlessly fascinated by family histories, proven by my hours and months and years of searching ancestry websites. But I also love getting my hands dirty in old records rooms, like library, county, and church archives. I'm considered to be an expert in that realm. So, hopefully, my tips will help you do your own such exploring.
As a history professor with a Ph.D. in higher education, a Master's degree in history, and a Bachelor's degree in journalism, digging deep into research and even deeper into your soul is what I do. Although I love working face-to-face with folks, I'm trained and experienced in teaching online as well as in the classroom. Therefore, if you can't make it to northern Georgia to attend one of my writing workshops, have no fear. Everything you need to know about memoir writing is in our book, Memoir Magic, and included in the blog posts and tips here, as well as on our social media.
You can find some of my writing in the acclaimed collections of memoirs Atlanta's Real Women and What We Talk About When We're Over 60. My historical articles have appeared in books including Moonshine, Murder, & Mayhem and A North Georgia Journal of History.
I'm blessed to have received many awards for my writing and teaching, including the Sanford Burgess Scholarship, UGA's Sigma Delta Chi, the Georgia Press Education Foundations Award, and the Georgia Chapter of the Daughters of the American Revolution award for my Lost Communities of Georgia Lecture Series.
Feel free to email us with questions. We love hearing from our readers and writers.