The last Wednesday of each month – Writer Wednesday – we'll be posting a short piece from someone's memoir. For November, 2016, it's part of a chapter from our friend Katie Hart Smith's memoir, Couch Time with Carolyn. Enjoy!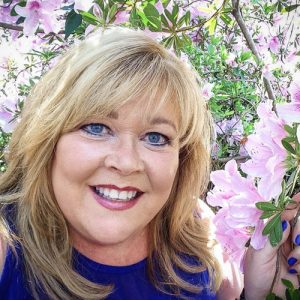 I sipped my glass of chardonnay, tucked my bare feet underneath me on the couch, and settled in for our Couch Time session. Carolyn lit up a cigarette. She took in a deep drag and pursed her red lips, blowing the swirls of smoke high above her head. Subconsciously, her left hand waved away the haze and cleared the air between us. She leaned in. Our eyes locked.
"Why do you think your first marriage wasn't successful?" she asked, making the most of her opportunity to pose some probing questions. "I know you loved him and you seemed to be happy on the outside, but what really happened? Lord knows you had such a beautiful wedding at Dunwoody United Methodist Church. Preston and I were totally blown away by the event, the fleet of white limos and Lincoln Town Cars, and even the tour buses to take us downtown to the Sloppy Floyd Building for the reception."  Carolyn leaned back in her chair and raised her outstretched legs onto the ottoman; she was obviously settling in for the long story answer.
I was saying dammit to myself while also hearing my sister Julie's voice telling me to substitute sugar snaps for the profanity. Well, dammit and sugar snaps!
There would be no dodging the topic of divorce that night, and for a moment, I felt like I might as well have been sitting on the couch naked. The vulnerable sensation led me to recall skinny-dipping as a kid for the first time in a cold Indiana lake at night. I was at summer camp. The risky behavior was the scariest and most liberating thing I'd experienced up to that point in my life. Nevertheless, I felt safe and knew I wasn't going to get into trouble because my older cousin Ann was my camp counselor. Another comfort was having my cousin Emily, the same age as I, swimming alongside of me in her birthday suit.
Noting a similar sense of feeling exposed and not knowing what would surface, I acknowledged that I was in a safe place on Carolyn's couch. I could hear the voices of my cousins encouraging me, Katie, just jump in the water with both feet. Pushing me, they said in my head, You need to talk about it. You need to open up.  I took a sip of wine and then cradled the glass between my hands. You need to break down the barriers. Hints of pear and oak warmed my palate. You need to figure out why it failed so it doesn't happen again. Stalling, I released my left hand from the glass and slowly raked my fingers through my long hair. Don't be afraid.
To end my cousins' imagined appeals and get on with Carolyn's in-person inquiry, I breathed deeply, peeled back my exoskeleton, and uttered, "Gosh, where do I begin?" Tapping into my inner smartass to keep me sane through the pain, I said, "There were so many red flags from the get-go that it looked like we were plotting a red out at a Georgia Bulldog football game. And yet, I was completely blind to them all."