They called her the Gypsy Rose Lee of Detroit, yet exotic dancer Lottie the Body was world famous. If you know an eighty-five-year-old man, ask him if he ever heard of her. If he says "no," he might be lyin'.
Lottie is now eighty-six years old. She says that today's strippers have it all wrong with their "look-at-what-I've-got-that-you-can-have" attitude. Lottie insists it should be "look at what I've got that you can't have." She says that's what keeps men coming back night after night.
"Be a lady. Be classy. That's what made me famous."
Indeed. Old photos reveal a drop-dead gorgeous performer with class galore. It was a combination of looks, talent, and personality that made Lottie a success in the burlesque business for over forty years. Yes: Forty.
But there is one more thing about Lottie that makes her a truly classy lady: She's a genuinely nice person. I first met Lottie at the Golden Horseshoe "house of burlesque" in Harbor Springs, Michigan, in 1971. I was a lowly waitress and she was the star of the show.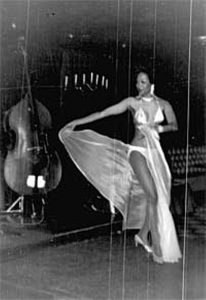 I watched men come back, just like she said they would, night after night.
Lottie wasn't like some of the other performers. She was friendly and chatty with the staff. Even me. She quickly figured out that I was way over my head in that type of environment and took me under her protective wing.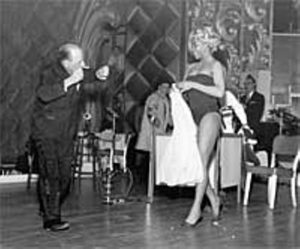 She'd worked alongside of and met all kinds of famous people: B.B. King, Aretha Franklin, T. Bone Walker, Della Reese, Louie Armstrong, the Four Tops, Fats Waller, Sarah Vaughn, Redd Foxx, Cab Calloway, Jackie Wilson, Dinah Washington, and so many more she can't recall all of them. She served as MC at early Harlem Globetrotters games and was married to Goose Tatum, one of the founding players. Before Cuba became a Communist country, she met Fidel Castro and thought him a "sweet little man." Philippines first lady Imelda Marcos took her shopping and bought her shoes. She met W.E.B. DuBois while performing at the historic recreation community for black people, Idlewild. She was best friends with Christine Jorgenson, the first famous transgender American entertainer. Lottie performed all over the U.S., with Alaska being one of her favorite states; throughout the Caribbean; in the Pacific; around Europe; and in northern African countries. All of this, and she would help me clean tables at the end of my shift so we could go out to breakfast.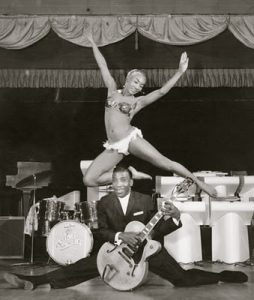 What did I learn from Lottie the Body?
Not to be ashamed of my body. Although hers was perfection, Lottie has always celebrated everybody just the way they are. She always got people laughing during her act. Everybody felt comfortable around her.
Not all strippers are divas, desperate, or depraved. Some were, but not Lottie. I never saw her as much as flirt with a customer. She was a professional.
Dance is an expression of life. Lottie reveled in getting everyone up to dance! Our favorite night was Thursday, maid and butler night, when the African Americans who worked for rich white people at their summer homes had the night off. The place was electric! Nobody sat. Everybody danced. And they tipped best of all, knowing the value of hard work.
Women should live their lives as they please, not as society or their mother or schooling or a man tells them they should. Well aware there were people who shunned her because of her race as well as her chosen profession, she focused instead on those who accepted her.
If two people love each other their sex life should be robust. She was married and adored her husband. She didn't reveal any juicy bedroom secrets to a kid like me, but there was no doubt she enjoyed connubial bliss.
Enjoy living. Work hard. Laugh a lot. Treasure your friends and family. Eat what you want. Don't shy away from s'mores over a campfire on the beach in the middle of the night. Tell ghost stories. Believe in ghosts and God. And most, of all, treat yourself with respect.
The final lesson came more recently when I looked her up after all these years. I discovered a beautiful elderly woman with the same sparkly brown eyes, velvety skin, and exuberant personality that I knew so long ago. I saw that goodness doesn't age and kindness never dies.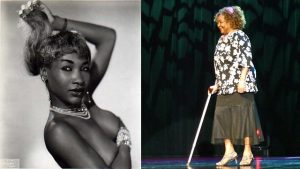 Even though she suffers from some of the problems of old age, especially poverty, she never complains. She has hip problems, chuckling that she did the splits one too many times. Her husband has complications with diabetes. On the phone one day I pulled it out of her that she was in pain because she couldn't afford medication. She needed $50. I sent a check for $100. I got a thank you note and $50 check back in the mail. She'd only needed, she explained, $50. Because she doesn't ask, I wish I had a fortune to bestow upon her for all that she has given me and for all the joy she brought to audiences around the world for so long.
Former exotic dancer Lottie the Body, member of the Burlesque Hall of Fame, is so much more than a body. She embodies the heart and soul of a real woman. We could all, men and women alike, use a little more Lottie in us. Better yet, a lot of Lottie.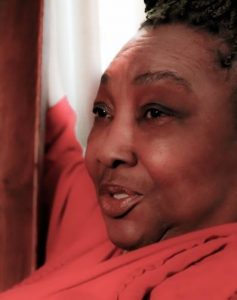 You can read Lottie's chapter with more details about her life in our book What We Talk about When We're Over 60. If you want to look her up, her name has changed throughout the years. Her maiden name is Bristow. Her first husband was Arthur "Goose" Tatum. They divorced. Her second husband was Bob Graves, who died. Her third and present husband is Willie Claiborne. Today she's Lottie Claiborne.